It is a pleasure to announce the publication of The Most Intriguing and Sensual Male Poets of 2006 Calendar. This high-quality calendar features sizzling photos and poems from new poets as well as seasoned veterans: Richard Blanco, Randall Mann, Charles Jensen, Lee Herrick, John Saynt, Taylor Mali, Jon Bohrn, William Allegrezza, Michael Parker, Woody Loverude, Steven Reigns, and Geoff Brock.

Behind the faces of this calendar, you will find the experience of seven university instructors, a poet-in-residence, literary director, columnist, an award-winning independent film actor & national slam champion, and editors & co-editors of recognized poetry e-zines and magazines.

These poets have been awarded numerous prizes and recognitions such as: 1997 Starrett Prize (Univ. Of Pittsburgh Press), 2003 Kenyon Review Prize in Poetry, finalist for the 2000 Los Angeles Poetry Festival, 2001 Pushcart Prize in Poetry nomination, 2003 & 2004 Vazquez-Valarezo Poetry award winners, 2005 New Criterion Poetry Prize, Wallace Stegner Fellow from 2002 to 2004, PEN Center USA Translation Award, MLA Lois Roth Award, Italian Ministry of Foreign Affairs Translation Prize, and Best Books of 2003 (Los Angeles Times).

These poets have also been recipients of grants and fellowships from the National Endowment of the Arts, The Antiquarian Society, Arizona Commission of the Arts, Florida Arts Council, Academy of American Poets Raiziss/de Pachi Translation Fellowship, Guggenheim Foundation, Bread Loaf Fellowship, and Florida Artist Fellowship.

Their poetry has been recognized in Best World Poetry & Prose, Volume 4 and Best American Poetry 2000, and published in more than 100 poetry magazines, e-zines, chapbooks, and anthologies, including such acclaimed magazines and reviews as The Antioch Review, The New Republic, Paris Review, Berkley Poetry Review, and the Korean Quarterly.

The photos appear in full-bleed dynamic color, printed on 100 lb text weight, high-gloss paper. The calendar also exhibits oversized date-boxes that provide the user with plenty of room to write in important events.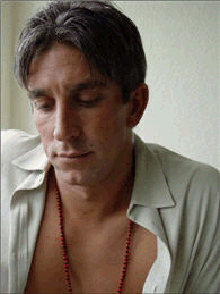 Richard Blanco, Cover Poet


A Benefit for CFIDS

All proceeds from this calendar will benefit the CFIDS Association of America.

Many people think that Chronic Fatigue Immune Dysfunction Syndrome (CFIDS), is a condition that just makes you tired. Though that is one extremely significant symptom, it is not the only one.

CFIDS affects concentration, short-term memory, the ability to learn new things, problems with equilibrium, and vision impairments. It can also cause tinnitis, muscular 'roaming' pain, noise sensitivity, sore throats and voice loss, extreme migraines, TMJ, a difficulty in following conversations, also known as 'brain fog', to list the main symptoms.

In the past, government agencies have ignored this illness. Medical schools have not taught about it. There are barely enough funds for adequate research. There are no telethons for CFIDS, nor are there any celebrities raising money.

The purpose of this calendar is to make people aware of CFIDS as well as support funding for research. In this era of advanced technology and medicine, it is our belief that we can help fund a cure for the 'forgotten illness.



ORDER AT: http://www.cafepress.com/poetrycalendar

(CLICK ON THE PICTURE AT CAFE PRESS AND YOU WILL GO TO A LINK THAT ALLOWS YOU TO VIEW THUMBNAILS OF EACH CALENDAR PAGE.)