Pris Campbell BIO
Among other journals/publications, I've had my poetry, haiga and/or haiku published or accepted for publication in Chiron Review, Main Street Rag, The Cliffs: Soundings (print), Boxcar Poetry Review, Empowerment4Women, In The Fray, Outlaw Poetry Press, Ken Again, Blackmail Press, Peshekee River Poetry, Limestone Circle (print), Poems Niederngasse, Erosha, The Smoking Poet, Remark Journal,The Wild Goose Poetry Review, Main Street Rag (print), Thunder Sandwich, The Dead Mule: An Anthology of Southern Literature, From East to West, Empowerment4Woman, In the Fray, Rusty Truck, Short Stuff, International War Vets Poetry Yearly Anthologies (print), Small Potatoes, MiPo Quarterly, MiPo Weekly, OCHO (print) Dakota House, Verse Libre, Tears in the Fence (a U.K. print journal), Full of Crow, The Oregon Review, MindFire, Passage Through August, Simply Haiku, Haigaonline. Moonset (print), Sketchbook , Ink , Sweat, and Tears, Haijinx, Remark, and numerous other journals. Four poems are in the print publication, Women of the Web(print), edited by the editor of Verse Libre, the Poetry Editor of MiPo, and Dorothy Meinko, an excellent poet, the MiPo Bonsai Edition 2004, and the Pressure Point Anthology, compiled by Ron Androla. My poem in the spring 2007 issue of Boxcar won the Peer Award for the issue and has been nominated as one of three by that journal for a 'Best of the Internet' Anthology. A poem in The Dead Mule was also been nominated. Also look for my poetry on this Australian 2003 year end retrospective website.

I was featured poet in 2008 in both In The Fray and Empowerment4Women and in 2009, in From East to West. A nice surprise at the end of 2008 was a Pushcart Prize Nomination and two more nominations at the end of 2009, as well as two nominations for the Best of the Net and Best of the Web nominations.
My self-portrait haiga is in the mid-season 2007 issue of Haigaonline and in a 2006 issue of Simply Haiku. The Haigaonline editor took time to read this bio first and wrote a wonderful introduction to the haiga, including information about the illness I deal with . I hadn't yet added the note about the name change but nevertheless, it's a wonderful issue and spreads the word about ME/CFS even further. Click on my name in this link to read and see the haiga HERE. Take time to visit the rest of the issue, too. I've also published other haiga with a wide range of images. My haiga has also appeared in Moonset and Sketchbook.. I don't post all of my haiga links since I've published over a hundred of them now, but , again, one can be found in the Spring/Summer 2009 issue of Simply Haiku. I'm also in the current 2010-2011 issues of Haigaonline, From the Gean, Haijinx and Sketchbook.
Books
Latest out!
In collaboration with Scott Owens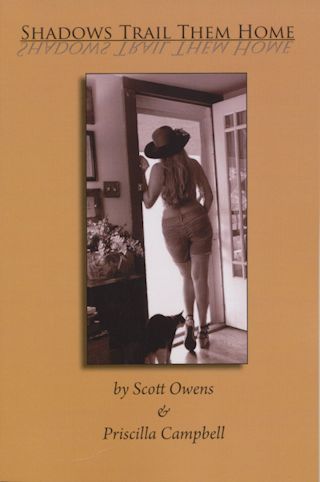 Issued by Clemson University Press December 2012. If you don't have paypal, please contact me at campris (at)bellsouth(dot)com to arrange to send a check. Any copies from me will be signed only by me. I have only a limited number. When that number is sold I'll remove the paypal link below. You can still order from Scott Owens for his signature (contact me) or buy from Clemson University Press by going HERE
Thanks to Shae Jasc Pense for both modeling for and photographing the cover photo.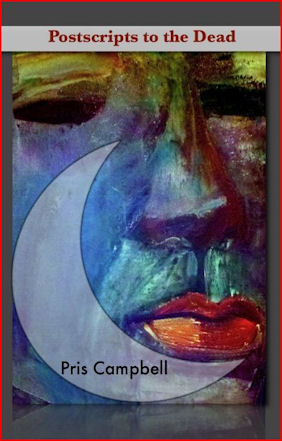 Buy at MagCloud. Print copy is 7.99. Digital download is free.
Review by Grady Harp at Goodreads. Three of the poems are in the review.
Paul Newman Blues was chosen by Full of Crow as one of its mini-chapbooks to publish in 2010. Ordering information and excerpts can be found here.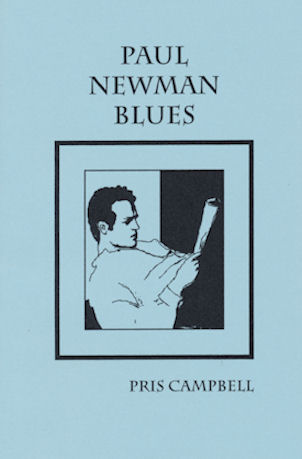 The Nature of Attraction, co-authored with poet Scott Owens, was released late July 2010 by Main Street Rag. It can be ordered at http://www.mainstreetrag.com. as long as the supply lasts. No re-runs will be published. Cost is seven dollars plus postage. A review of the book is in Pirenes Fountain. Scroll down the reviews page to read it. A blog review is just recently out about the book as well.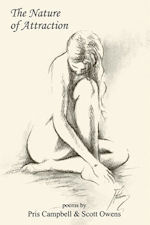 Also: Lummox Press released my first full length poetry book, Sea Trails. fall of 2009. The book includes poems based on my 1977 sailing trip in my 22 foot sailboat and includes portions of log notes, some charts, and photos. I'm excited. Order at Lummox Press or Amazon. I have a few personal copies for sale. Click on my cover at Lummox to find not only a paypal button, but excerpts from the book. Signed copies can be requested under 'special instructions' or an email to the editor after the order is placed. We can't provide signed ones from Amazon. The book has been reviewed in Wild Goose Review, Pedestal Magazine and on Goodreads. Lummox tells me it's one of the press's best sellers ever. Cost is 15 dollars plus postage.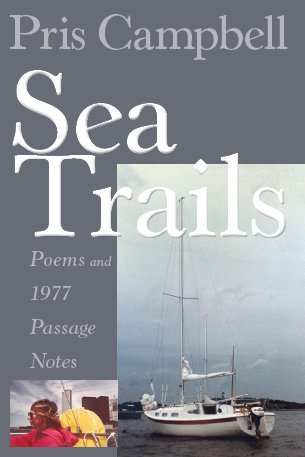 .
Hesitant Commitments, was released fall of 2008 by Lummox Press in its prestigious Little Red Book series. Cost is six dollars, including postage (in the U.S. Add 20 percent if out of the U.S.) An anthology of the best of the Little Red Books over the past ten years was just released in the spring of 2009 and can be also found on the above Lummox Site.
My first small poetry book, Abrasions, published by Rank Stranger Press now has a limited number of copies left. See my blog for ordering via check or paypal.

A chapbook with Tammy Trendle, Interchangeable Goddesses. was published by Rose of Sharon, a press run by S.A. Griffin , editor of The Outlaw Bible of American Poetry, but no copies are left and no new printing is planned.. David Smith was also involved in the publishing of our book but is no longer with Rose of Sharon press.
For a summer 2008 interview with me on Didi Menendez's Poets and Artists blog, go HERE.
One of my poems appeared in the Brazilian Socialist Party newspaper. Here's here in PDF format. I'm equal opportunity...one also appeared in the California Valley Democrats newsletter, with a circulation of around 10,000 but that's not online.



Video Reading
A video of me reading my poetry appeared the week of June 9, 2007 at http://www.poetryvlog.com/, a site run by George Wallace and his associate, Michael Mart. Thanks, George and Michael.







Return to Website Homepage for more examples of my poetry.