On September 23, 1990, I woke up with a severe case of what was later to be diagnosed as CFIDS (chronic fatigue immune dysfunction syndrome), now known as ME/CFS, ME (myalgic encephalomyelitis) has been the name of this illness in Canada and Europe from the beginning.
It was only in 1999 that I regained enough cognitive abilities to sign on to a computer and begin simple tasks again. After beginning a med that helped calm the Central Nervous System allowing me to tolerate light and sound again, I started writing poetry. I love it, and am pleased with my luck publishing free verse as well as my haiga, haiku and tanka in journals and the free verse in seven chapbooks/books. It took time to write them, but thatís what I had.

Many people think ME/CFS is just about being 'tired'. Yes, that's one extremely significant symptom. I could ride my bike 26 miles pre ME and the 'tiredness' didn't even approach what you feel with this illness since the electrical potential of our muscles don't bounce back the way they do in healthy people. (this is measurable, for the record)

When this illness first hit, I felt as if I had been transported to a place I no longer recognized. I couldn't keep my balance. Everything was blurry and out of focus. I couldn't remember the name for common objects. As for making myself a sandwich, who could remember how or even why I was standing in front of this green whirring box. It was one of the most frightening times of my life.
People I thought were friends soon left my life one by one. Only a tiny core of close friends remained. Another devastating blow. One friend of two years never called me again from the day I got sick. Being unable to function, I had no way to meet new people. I learned a lot about friendship as the years passed by. I now have new friends...people who care about me and not what I can do for them or with them. This part of the illness has been a real gift.

Originally thought to be 'all in our minds', then named 'Chronic Fatigue Syndrome', the implication that fatigue is the only problem. A full public awareness campaign has been in effect for a number of years now, reflecting the neurological/immunological components of this illness, with the CDC finally publicly recognizing this as a 'real' disease at last. . According to Dr. Nancy Klimas, a blood test for subtypes of the illness may be not far away. There is also evidence of brain inflammation. Nancy Klimas, once a major researcher in the field until funding dried up, has been quoted as comparing the effects of ME/CFS on an individual's life with end-stage AIDS or people undergoing chemotherapy.
ME/CFS affects concentration, short-term memory, the ability to learn new things, causes dizziness, balance problems, visual problems (try looking at a display of canned goods and keep your balance--or flashing lights or piles of 'stuff'). It can cause tinnitus, muscular 'roaming' pain, noise sensitivity, sore throats and voice loss, killer headaches, TMJ, difficulty following conversations and that dreaded 'brain fog', to list the main symptoms, all of which I have.
For nine years, I was too dizzy to read, to watch TV, to work on the computer, not to mention the losses of my beloved bicycle, piano playing, sailing, and a number of other interests. I totally lost my voice for six years and had to communicate by notes or fax. For many years after I could only have one brief conversation a day before my throat became too painful to continue or even talk for the next few days. In the fall of 2008, Finally the head of the ENT department (Voice Disorders) at the U. Miami diagnosed the source of pain as fibromyalgia in the throat muscles and told me that I was tensing my throat because of that pain. The diagnosis is muscle tension dysphonia, a diagnosis I share with others who don't have this illness .While he couldn't remove the pain, speech therapy could teach me to talk without tensing. I did that and am back to where I was before, ie being able to talk for a limited amount of time before the pain stops me.
During my worst years, I survived by pretending I was a POW. I told myself each day that all I had to do was get through that day, step by step, and survive. When I improved enough, after close to a decade, to do a few more things, it felt like a miracle.

Before this illness hit, I was a 'health nut' and former Clinical Psychologist of sixteen years, having switched over to join my husband in his business and also write novels--a lifelong dream. I biked daily, did our yard work, sailed, played piano, had many friends, was active in our chamber of commerce and in Zonta, a professional women's' service organization. As a Clinical Psychologist, I lived and worked in such diverse places as St Louis, Missouri, Hawaii (gorgeous beyond belief), Rhode Island, Boston, and West Palm Beach, Florida.

In the late seventies, leaving the Boston commune where I had lived for three years, the then 'love of my life' and I , accompanied by my cat, 'Monster', traveled six months on a 22 foot sailboat on a meandering trip which planted me here in Florida.

Talk about roughing it :-) The Vineyard, Long Island Sound, the Chesapeake Bay, the Outer Banks all hold their special wonders, as do the many other sights along the way. Wait until you picnic on an island where shoeless wild ponies run free, learn to read the sky and ocean for the weather, and fall into waking and sleeping along with the rhythm of Mother Nature. I loved it.

After living in Florida a few years, my current husband and I sailed over to the Bahamas for a much shorter trip, down the Abacos Chain of Cays to Green Turtle, a great Cay! The Bahamas you see from a small boat doesn't even resemble where the cruise ships go in. Poverty and beauty live side by side on these smaller Cays.

My life has changed profoundly from those days, but as they say, 'If life serves up lemons, then make some lemonade'

Well, one can only drink so much lemonade, but right now it appears I have no choice.

The next time you meet someone with with this illness, please don't say 'I get tired too'. Try to understand their frustrations. Don't send them every 'cure' you read about or tell them you've found the doctor who can 'cure anybody', then get mad if your advice isn't followed.. Chances are high that they've read or tried everything imaginable and more and are weary of hearing the same thing over and over.. If there was a magic bullet , we would all already be cured. Don't tell them they can cure themselves with their mind. The mind-body connection is very important, but it's not magic. Ask anybody with cancer about that one. Anyway, Thanks from me and the millions of others affected.

And thanks for visiting my page!
===============


---
Books
My most recent book
:
My Southern Childhood
(click to enlarge front and back covers, then back arrow to return to this page)
Purchase at Amazon. Print ten dollars. Kindle 2.99. Published by Nixes Mate Press.

Squall Lines on the Horizon
(click to enlarge a copy of the front and back cover, then back arrow to return to this page)
Purchase at Amazon. Print ten dollars. Kindle 2.99. Published by Nixes Mate Press.
Purchase at Amazon for 9.95 print, 2.99 kindle. A love story told in tanka form about three men, loved and lost, over my lifetime and my love for the sea. (click to enlarge the cover.
In collaboration with Michael Parker is When The Wolves Comes After You Hang On. A book of free verse poetry speaking to those with pain or chronic illnesses.
Print copies can be purchased at Amazon or, without the Amazon markup at Blurb.com
Downloads for iPad for 2.99 are also available. Contact me at campris (at)bellsouth (dot)com
In collaboration with Scott Owens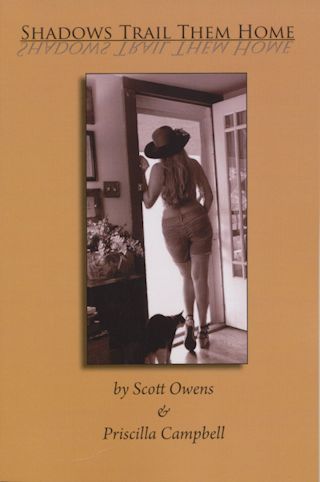 Issued by Clemson University Press December 2012. If you don't have paypal, please contact me at campris (at)bellsouth(dot)com to arrange to send a check. Any copies from me will be signed only by me. I have only a limited number. When that number is sold I'll remove the paypal link below. You can still order from Scott Owens for his signature (contact me) or buy from Clemson University Press by going HERE
Here is what Ron Moran, author of The Jane Poems and Waiting, and Professor Emeritus at Clemson, says of the book: "Shadows Trail Them Home is an excellent and compelling novel in poetry, an important contribution to the cultural canon of American life, presented in an engaging but disturbing context. It needs to be read by a wide audience, not only those who have faced abuses as children, as the two main characters have, but also by a reading public that treasures poetry that fuses superior writing with major social issues."
Thanks to Shae Jasc Pense for both modeling for and photographing the cover photo.
Postage in pay pal is for U.S. mailing. Contact me if you're from Canada or overseas. Thanks.
Postscripts to the Dead was published by MiPOEsias Press in late 2012. Free downloads are available at MagCloud.com. Print copies can also be ordered. The cost is 7.99 plus shipping. The book was reviewed in the December issue 2012 of Wild Goose Review.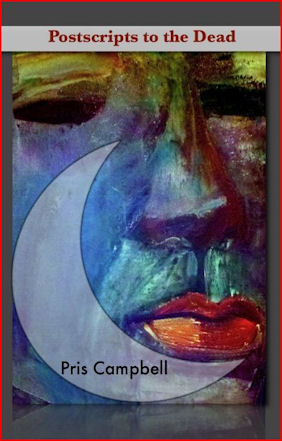 Paul Newman Blues, a mini chapbook, was published by Full of Crow Press but their webmaster hasn't yet put any of the books they published on their website. Contact me if interested. I have a few copies.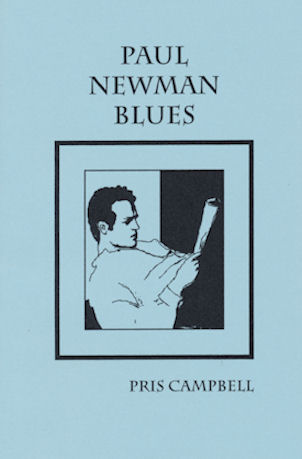 The Nature of Attraction, co-authored with poet Scott Owens, was released late July 2010 by Main Street Rag. It can be ordered at http://www.mainstreetrag.com. as long as the supply lasts. No re-runs will be published. Cost is five dollars plus postage. A review of the book is at Pirenes Fountain Journal. Scroll down the reviews page to read it.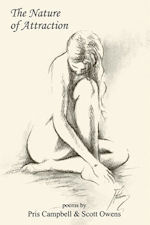 Also: Lummox Press released my first full length poetry book, Sea Trails. fall of 2009. The book includes poems based on my 1977 sailing trip in my 22 foot sailboat and includes portions of log notes, some charts, and photos. I'm excited. Order at Lummox Press or Amazon. I have a few personal copies for sale. Click on my cover at Lummox to find not only a paypal button, but excerpts from the book. Signed copies can be requested under 'special instructions' or an email to the editor after the order is placed. We can't provide signed ones from Amazon. The book has been reviewed in Wild Goose Review, Pedestal Magazine and on Goodreads. Lummox tells me it's one of the press's best sellers ever. Cost has been reduced to 12 dollars from 15 dollars. plus postage.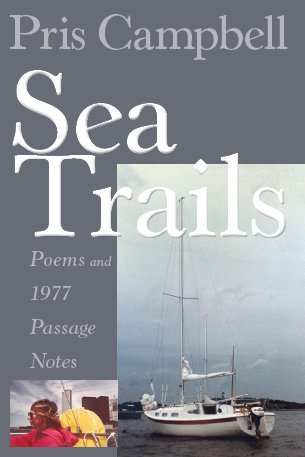 .
Hesitant Commitments, was released fall of 2008 by Lummox Press in its prestigious Little Red Book series. Cost is six dollars, including postage (in the U.S. Add 20 percent if out of the U.S.) An anthology of the best of the Little Red Books over the past ten years was just released in the spring of 2009 and can be also found on the above Lummox Site.
My first small poetry book, Abrasions, published by Rank Stranger Press now has a limited number of copies left. See my blog for ordering via check or paypal. A chapbook with Tammy Trendle, Interchangeable Goddesses. was published by Rose of Sharon, a press run by S.A. Griffin , editor of The Outlaw Bible of American Poetry, but no copies are left and no new printing is planned.. David Smith was also involved in publishing our book but is no longer with Rose of Sharon press.
One of my poems appeared in the Brazilian Socialist Party newspaper.If the link is still available it''s here in PDF format. I'm equal opportunity...one also appeared in the California Valley Democrats newsletter, with a circulation of around 10,000 but that's not online.





I've become more and more aware of the angels in my life...there are many, but some are..Joe Zerbolio, Marilyn Barton, Margaret Walker, Charlie Whitley, Mosaad Ghoneim, Ed Rivers, A.D. Winans, Lydia Dunford, Geoff Sanderson, Michael Parker, Russell Ragsdale, Scott Owens, Carol McRury..... ..more...thank you!

Many thanks go to my husband for driving me to doctors' visits, taking over the grocery shopping, yard work. basic errands and more.
For a smile.....some photos over the years.


HOMEPAGE POETRY INDEX ONE POETRY INDEX TWO